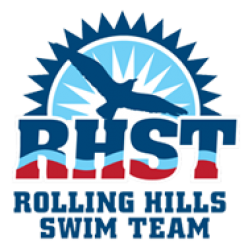 Aaron Jacobsen– Head Coach
Aaron Jacobsen swam on Rolling Hills for over ten years between 1999-2012. He has been on the team through all of midlakes divisions 5-1 and enjoyed every moment of it. Coach Aaron focuses his coaching of summer teams around technique and creating a fun environment for the swimmers!
He coached RHST for one season in 2017 and has coached multiple High School teams since then and is currently the assistant swim coach at Lindbergh High School. Coach Aaron has a Bachelor's of Arts in English and Health Education and is currently working on a Master's degree in Elearning. He has an amazing wife Lorraina and his son Talmage, with another son on the way!
Looking forward to a great season with Rolling Hills! Go Seagulls!
My name is Zac Celebrado and I've been a part of the Rolling Hills swim team for a total of 9 years (2010-2019) and have been swimming for a total of 12 years. (From 2010-2022) I am currently a freshman at George Fox University in Newberg Oregon where I also am a part of their collegiate swim team. I found my joy in swimming from Rolling Hills and I'm looking forward to this upcoming season and am excited for what's to come.