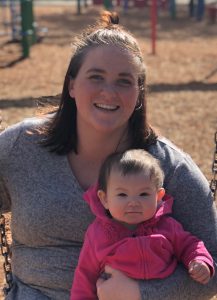 Caitlin Tin – Head/Mentoring Coach
Hi my name is Caitlin Tin! Some of you may know me by my maiden name, Caitlin Garl. I swam for Rolling Hills for 10 years, 8 years to 18 years old, and it was the absolute best thing I did during the summer! I am 26 years old now and I was married to my husband King in January of 2016 and we welcomed our first baby girl, Kacey, last August. I have taught swimming lessons at Rolling Hills, and other various places, for the past 11 years and this past year coached high school swimming for Mt Rainier High School. I am so excited to come back to my Rolling Hills family and I can't wait to see what this summer holds!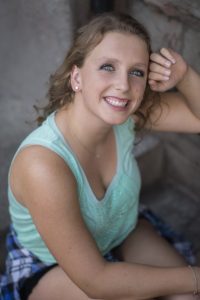 Ally Haase – Assistant Coach
I am a sophomore at Chapman University in Orange County, California. I grew up in Sammamish, and have been swimming for almost 14 years competitively. I began swimming for Issaquah Swim Team, and swam for Eastlake High School, and I now swim for Chapman University! I specialize in distance butterfly and distance IM. I am so excited to begin coaching for Rolling Hills this summer!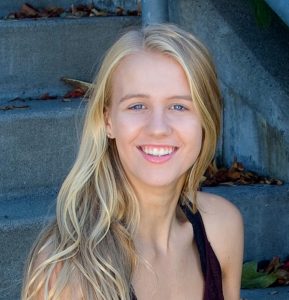 Loryn Timian – Assistant Coach

Hi my name is Loryn Timian and I'm so excited to be back with the Rolling Hills community! I started swimming at the age of 7 and I swam for the Seagulls for 10 years. I also swam club with Chinook and played competitive soccer and volleyball. I just finished up this year of playing volleyball for my school's team at California Baptist University. There, I just completed my junior year and am studying international studies and political science with a goal of working for a non-profit to help with disaster relief. Rolling Hills was always my favorite part of the summer and I can't wait to help the next generation of swimmers create these memories! I hope to help everyone have fun while improving and to have a great season!! Let's go Seagulls!
Erica Garl – Assistant Coach
Hi my name is Erica Garl! I recently just finished my collegiate career at Washington State University, graduating with a BA in Education and my teaching certificate! I swam for Rolling Hills for a 12 years and have taught swimming lessons there and at Lindbergh pool for 6 years! Rolling Hills has always been a second family and home to me and I am very excited to begin my roll as assistant coach this summer!