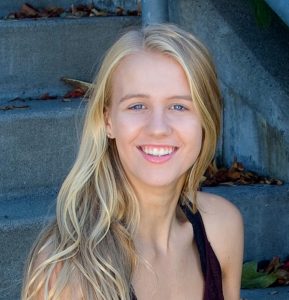 Loryn Timian – Head Coach

Hi my name is Loryn Timian and I'm so excited to be coaching at Rolling Hills again! I started swimming at the age of 7 and I swam for the Seagulls for 10 years. I swam club at Chinook and played volleyball at my previous university. I am graduating this May 2019 with a Bachelors in Political Science from San Diego State University. My goal is to work for a non-profit to help with disaster relief and I have spent the past semester interning for the Mayor of San Diego. I have taught swim lessons for the past four years at Henry Moses Aquatic Center and I also life guarded there. I absolutely loved coaching here last summer and I cannot wait to see the returning faces and meet our new families! Rolling Hills was always my favorite part of the summer growing up and I can't wait to help the next generation of swimmers create these memories!
Let's go Seagulls!
Lindsay Smith – Assistant Coach
Hi, my name is Lindsay Smith and I am super excited to coach for Rolling Hills this summer! I swam on Rolling Hills for six years, so I spent a lot of my summer at the pool! I will be finishing my junior year at Pacific Lutheran University this May and I am on track to graduate with a Kinesiology degree and a minor in Business. My plan is to attend grad school after PLU for Occupational Therapy. I am also part of the swim team here at PLU, which has been a huge part of my college experience. I have lifeguarded at Rolling Hills since I was 15 and also taught swim lessons. I currently spend my summers lifegaurding at Henry Moses, but I cannot wait to coach this summer. I'm looking forward to seeing familiar faces and meeting those who I may not know or are new to Rolling Hills! Go Seagulls!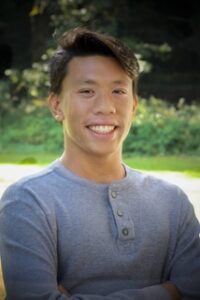 Nic Celebrado – Assistant Coach
Hey everyone, my name is Nic Celebrado and I'm excited to be an assistant coach at Rolling Hills this year. I joined the team shortly after my brother did, coming from Chinook Aquatic Club, and swam a total of 7 seasons with the Seagulls. Currently, I am attending Pacific Lutheran University and planning on majoring on either Biology or Chemistry with hopes to attend medical school after I graduate. I have also continued swimming at PLU, making finals in the 400 IM for my Northwest Conference debut. I'm so grateful to have this opportunity to return to the team and help many swimmers and parents, both old and new. One of my favorite parts about Rolling Hills was the team atmosphere. Individually, we may win or lose, but this team still has that aspect of encouraging others to do their best.